SHIBA TEVEN, SHIBA GIRLS,
SHIBA HÜNDINNEN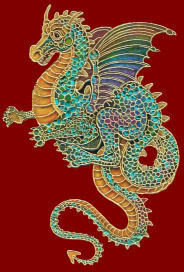 Hieronder kunt u onze teefjes bekijken, op volgorde van oud naar jong.
Klik op de foto voor de stamboom, gezondheidscertificaten
en meer foto's van de betreffende hond.

Below you can see our females, in order from old to young.
Click on the photo for the pedigree, health certificates
and more photo's of the dog.

Unten sehen Sie unsere Hündinnen auf Reihenfolge von alt nach jung.
Klicken Sie auf das Bild für den Ahnentafel, Gesundheitszeugnisse
und weitere Foto's des Hundes.|


TEVEN, BITCHES, HÜNDINNEN
Eimai Baruda del Cazadora Blanca
(Karma)
NHSB: 2965127
Geb/Born: 08-05-2014

V/F: Shotaro go Shun'You Kensha
M: Baruda Kimiko del Cazadora Blanca


Wakimi Baruda del Cazadora Blanca
(Kimi)

NHSB: 3079691
Geb/Born: 16-04-2017

V/F: Shotaro go Shun'you Kensha
M: Baruda Kimiko del Cazadora Blanca




Wazari Baruda del Cazadora Blanca
(Zari)

NHSB:3079692
Geb/Born: 16-04-2017

V/F: Shotaro go Shun'you Kensha
M: Baruda Kimiko del Cazadora Blanca





Yo-ya Wayenne del Cazadora Blanca
(Yo-ya)


NHSB: 3102562
Geb/Born: 12-11-2017

V/F: Koji Katana go Shun'you Kensha
M: Wayenne Mitsu del Cazadora Blanca
Bibishu Eimai del Cazadora Blanca
(Bibi)


NHSB: 3125255
Geb/Born: 11-06-2018

V/F: Han Solo del Cazadora Blanca
M: Eimai Baruda del Cazadora Blanca
Izumi Wayenne del Cazadora Blanca
(Izumi)


NHSB: 3171433
Geb/Born: 15-09-2019

V/F: Yamamoto del Lago Baikal
M: Wayenne Mitsu del Cazadora Blanca


Momo Ryuna del Cazadora Blanca
(Momo)
NHSB: 3199316
Geb/Born: 21-06-2020

V/F: Yamamoto del Lago Baikal
M: Ryuna Hime del Cazadora Blanca